Buffalo Artisans & Flea is THIS Weekend, June 24th 2023
Posted by Jenniffer Rothschild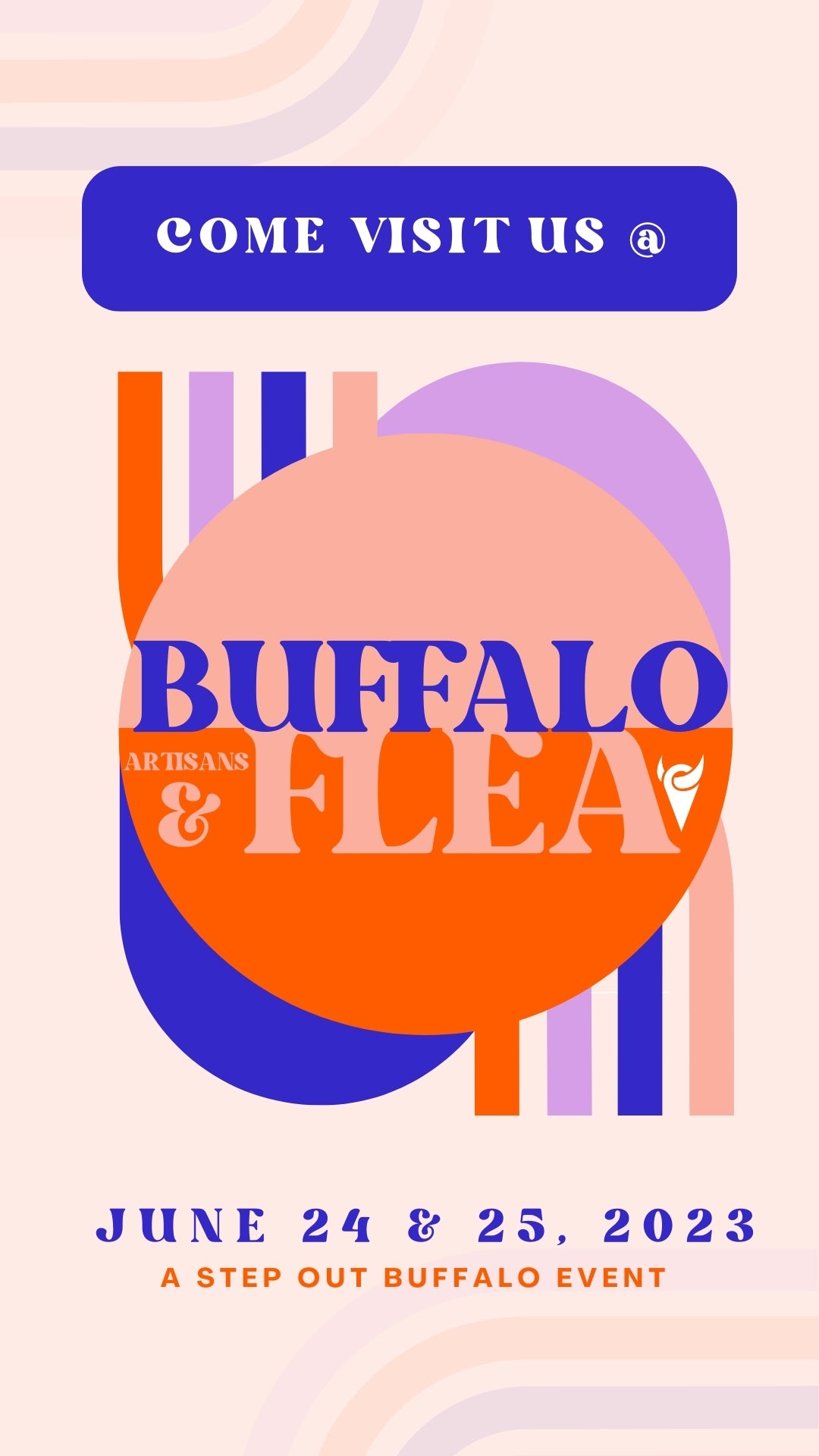 We are very excited to join the amazing line-up of local vendors at the Buffalo Artisans & Flea THIS weekend, June 24th and 25th!!  Hosted by Step Out Buffalo, you know this event will be well managed, curated, and attended!  Here are the details:
WHEN:  Saturday June 24th from 11 AM to 5 PM and Sunday June 25ht from 10 AM to 3 PM
WHERE:  500 Seneca Lot in Buffalo, near Larkenville
WHAT:  This will be unique! There will be vendors selling all kinds of items, from crafts, antiques, clothing, jewelry, new and used items, and much more. And there will of course be food and bevies as well. You never know what you will discover here!